Event aims to start a conversation about health care in rural Minnesota
Cannon Falls Winery is the third stop for a statewide tour of Town Halls on emerging issues in Greater Minnesota.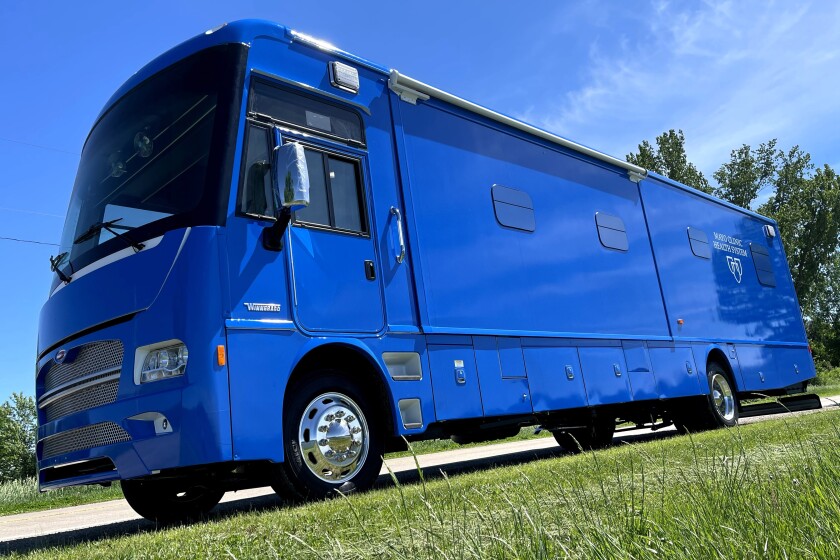 We are part of The Trust Project.
ROCHESTER, Minn. — Put the unpredictability of an open microphone format into the relaxed setting of a local winery, then call for ideas on health care in rural Minnesota. It's all the ingredients for a lively town hall on Tuesday, Sept. 27, in Cannon Falls.
The event, "Improving Patient Care in Rural Minnesota," will mark the third in a September series of public forums moderated by Kerri Miller of Minnesota Public Radio under the Rural Voice MN series.
The Southern Minnesota Initiative Foundation, The Northland Foundation, The Initiative Foundation and with help from Compeer Financial and Mayo Clinic Health System are sponsoring the early evening discussion, all in the hopes of enjoining a broader perspective than allowed through metro-based health care reporting.
The Sept. 27 event caps a series of similar Rural Voice Town Halls on launching new businesses (Tuesday, Sept. 20, in St. Joseph), and educating and training a creative workforce in rural Minnesota (Wednesday, Sept. 21, in Chisholm).
"We're excited to take a leadership role and really hear from the community," said Dr. Robert Albright, regional vice president for Mayo Clinic Health System in Southeast Minnesota. "That includes what we're doing well as a health care provider, where we can do better, and for us to kind of share the partnership we hope to build as we think about how health care is going to change over the next five, 10 or 20 years or so."
Participants hope the event will merge the perspective of professionals with patients and the public for an unscripted 90 minutes of what is happening across a changing landscape for health care delivery in Minnesota's small towns and out of the way places.
The charges filed with the National Labor Relations Board were dropped after the Minnesota Nurses Association agreed to its new contracts with hospitals.
For Albright and other participants slated to participate, these include the continued roll-out of telehealth and mobile health care provider systems amid a backdrop of provider consolidation, shrinking workforce, and the unique concerns facing rural Minnesotans.
"What we hear time and time again from our community members is that they are worried about equity, they are worried about their ability to afford care, but what's always number one and number two are behavioral health challenges and substance use disorders. I think these are really important conversations for us to continue to have with one another ... as well as getting to our community members."
"In many rural counties we have an aging population," said Tim Penny, former representative in Minnesota's 1st Congressional District and president and CEO of the Southern Minnesota Initiative Foundation. "So how we're addressing those needs is critically important in rural areas. Another issue is the distance to health care facilities and the increasing importance of technology and telehealth in addressing some of those aspects of health care," he said.
A recurrent theme in emerging conversations about rural health care regionally and nationally is the shuttering of small town hospitals at the hand of larger health systems. According to the Center for Economic Analysis of Rural Health, in the last 12 years, 140 rural hospitals have been closed nationally, affecting "the ability to address life threatening issues in a timely manner."
In a new report, the researchers noted closures triggered not only the loss of hospital spending on ambulance services but "a reduction in employee spending...restaurants, professional services, and other health care services" when a rural hospital closes or contracts in size. Mayo Clinic has faced criticism for the closure of clinics and hospitals in southern Minnesota in recent years, putting a local face to the nationwide phenomenon.
"I expect it will come up," Penny said of consolidation. "We will have an audience there ... it's really going to be like a roaming microphone where anyone in the audience will have a chance to speak up and raise concerns, and that will lead of course to others speaking up to respond or further the discussion. I can't imagine it going anywhere without that issue being raised."
For Dr. Cindy Firkins Smith, senior vice president for Rural Health for the central Minnesota CentraCare health system, the issues driving change are larger than any one health system.
"I think its really important to have discussions about rural health care delivery and what the future of that looks like for our people," said Firkins Smith, who called the event "important enough for me to drive from Spicer to Cannon Falls on Tuesday night."
"Rural health is in crisis across the country," she said. "Right now we have a scenario where we have inequity in health care delivery. Where we simply don't have enough people to deliver health care to the people that live in rural areas."
She cited data from the Minnesota Department of Health showing that one of every three rural physicians plan to retire in the next three to five years, "and we are not producing enough clinicians to replace them."
"We're not training enough physicians, we have a lot of physicians that are retiring, we don't have enough allied health professionals, and we are going to have a very difficult time providing the health care we need."
What: Rural Voice Town Hall: "What Does it Take to Improve Patient Care in Rural Minnesota?"
When: Tuesday, Sept. 27. Doors open at 6:30. Beer, wine available. Discussion from 7 to 8:30 p.m., with a reception to follow.
Where: Cannon River Winery, 421 Mill Street West, Cannon Falls, Minnesota
Info: www.ruralvoice.org
Nonprofit hospitals are required to provide free or discounted care, also known as charity care; yet eligibility and application requirements vary across hospitals. Could you qualify? We found out.
Crisis pregnancy centers received almost $3 million in taxpayer funds in 2022. Soon, sharing only medically accurate information could be a prerequisite for funding.
2022 saw more than three times as many pediatric (up to age 5) cannabis edible exposures in Minnesota compared to 2021. Here's what you can do to prevent your toddler from getting into the gummies.