Twins' Luis Arraez wins Silver Slugger Award
Arraez hit .316 in 144 games, edging Yankees outfielder Aaron Judge (.311) for the AL batting title.
We are part of The Trust Project.
ST. PAUL -- Luis Arraez, who won the American League batting championship this season, has been selected as a 2022 AL Silver Slugger Award, the Minnesota Twins announced Thursday evening.
Arraez, who primarily played first and second base this season, was named the winner at the utility position by vote of AL coaches and managers. It's his first Silver Slugger Award and the first by a Twins player since designated hitter Nelson Cruz won one in 2020.
Arraez hit .316 in 144 games, edging Yankees outfielder Aaron Judge (.311) for the AL batting title. He hit 31 doubles, one triple, eight home runs and drove in 49 runs. Arraez led Twins players with 88 runs and a .375 on-base percentage.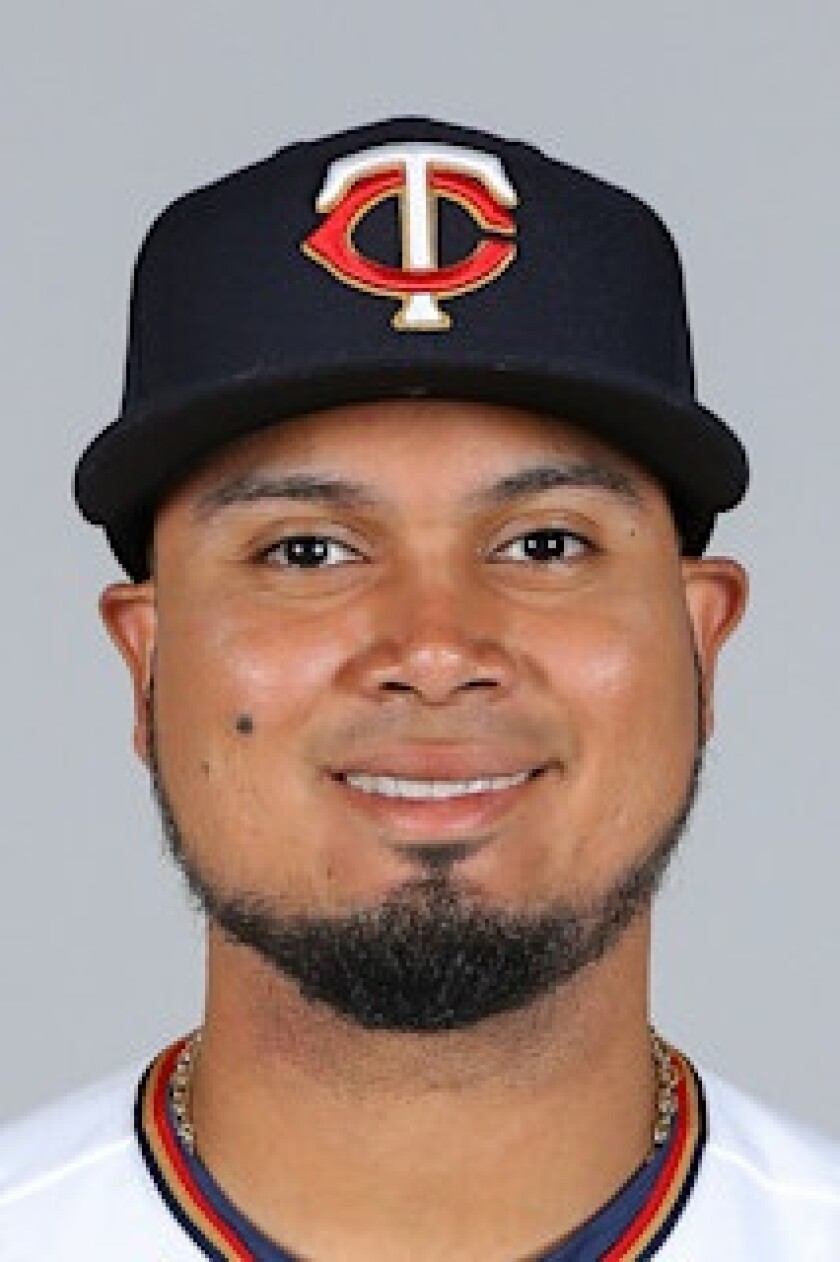 Arraez, 25, also led the AL in batting average with runners in scoring position (.366) and with two strikes (.281), and led all of baseball with the lowest swing-and-miss percentage (7.1) of pitches.
He made $1.5 million in 2022 and has two more years of arbitration including this offseason.
Around the league, Mike Trout won his ninth career Silver Slugger Award on Thursday night, the most Silver Sluggers ever won by an American League outfielder.
Trout surpassed Manny Ramirez, who held the previous high mark for AL outfielders with eight.
Trout batted .283 and hit 40 home runs, 28 doubles and 80 RBIs in 2022, his 12th MLB season.
There were 10 first-time winners, including Arraez, and National League batting champ Jeff McNeil of the New York Mets. McNeil led the majors with a .326 average and hit nine home runs, 39 doubles and 62 RBIs.
Joining them as first-timers were Brandon Drury and Josh Bell of the San Diego Padres, Kyle Schwarber of the Philadelphia Phillies, Yordan Alvarez of the Houston Astros, Alejandro Kirk of the Toronto Blue Jays, Nathaniel Lowe of the Texas Rangers, Julio Rodriguez of the Seattle Mariners and Trea Turner of the Los Angeles Dodgers.
Louisville Slugger added a utility player category for the first time, as did Rawlings with their Gold Glove Awards. Arraez and Drury claimed their Silver Sluggers as utility players out of the AL and NL, respectively.
The full list of winners is below:
C: Alejandro Kirk (Toronto)
1B: Nathaniel Lowe (Texas)
2B: Jose Altuve (Houston)
3B: Jose Ramirez (Cleveland)
SS: Xander Bogaerts (Boston)
OF: Aaron Judge (New York), Mike Trout (Los Angeles), Julio Rodriguez (Seattle)
DH: Yordan Alvarez (Houston)
UTIL: Luis Arraez (Minnesota)
C: J.T. Realmuto (Philadelphia)
1B: Paul Goldschmit (St. Louis)
2B: Jeff McNeil (New York)
3B: Nolan Arenado (St. Louis)
SS: Trea Turner (Los Angeles)
OF: Mookie Betts (Los Angeles), Kyle Schwarber (Philadelphia), Juan Soto (San Diego)
DDH: Josh Bell (San Diego)
UTIL: Brandon Drury (San Diego)
Minnesota Twins who have won a Silver Slugger Award, given to the best offense producers at each position by vote of league coaches and managers:
Designated hitter: Paul Molitor (1996); Nelson Cruz (2019, 2020).
Catcher: Joe Mauer (2006, 2007, 2008, 2009, 2010); Mitch Garver (2019).
First base: Justin Morneau (2006, 2008).
Second base: Chuck Knoblauch (1995,1997)
Outfield: Kirby Puckett (1986, 1987, 1988. 1989, 1992, 1994); Josh Willingham (2012)
Utility: Luis Arraez (2022)
______________________________________________________
This story was written by one of our partner news agencies. Forum Communications Company uses content from agencies such as Reuters, Kaiser Health News, Tribune News Service and others to provide a wider range of news to our readers. Learn more about the news services FCC uses here.