Sauk Rapids-Rice drains 15 threes in rout of DL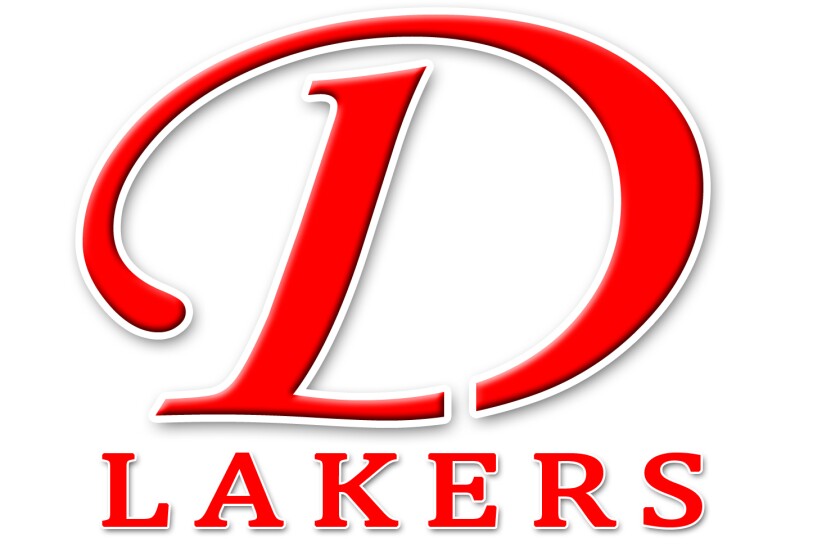 The Detroit Lakes boys basketball team's Section 8AAA struggles continued Friday night in a 80-46 loss at Sauk Rapids-Rice.
Reed Mace opened the game with a three-point basket, but Sauk Rapids-Rice took control immediately and led the rest of the way.
Ethan Opsahl completed a 22-8 run with his own three to double up the Lakers 22-11.
The Lakers got the deficit back to single digits three times in the first half on buckets by Tate Kerzman and Zack Oistad but trailed by 11 at halftime 37-26.
Four of the Storm's first five second half buckets were threes as the home team opened with the first 14 points out of the break to put the game away quickly leading 51-26.
Sauk Rapids-Rice was on fire from downtown making 15 three-point baskets in the game led by five from Kobe Lee and four from Joshua Schloe.
Schloe led all scorers with 29 points; Lee added 17.
Kerzman was the only Laker in double figures with 10 points; Oistad contributed nine.
Sauk Rapids-Rice improved to 6-11 and 4-3 in the section currently sitting in fifth place. The Lakers remain in sixth amidst a trio of teams that have yet to notch a win against 8AAA competition with Little Falls (6-9, 0-2) and St. Cloud Tech (2-15, 0-6).
The Lakers are 8-10 overall and 0-5 in the section currently on a 14-game skid in 8AAA games with two road section games left on the schedule at Little Falls and Bemidji later in February.
DL hosts back-to-back games next week Tuesday, Feb. 4 against Fergus Falls (14-4) and Thursday versus the Moorhead Spuds (12-6).
Sauk Rapids-Rice 80, Detroit Lakes 46
DL 26 20 - 46
SR 37 43 - 80
DL - Tate Kerzman 10, Zack Oistad 9, Reed Mace 8, Matthew Tobkin 6, Max Gunderson 4, Drew Markuson 4, Elias Gloege 3, Nate Cihak 2.
SR - Joshua Schloe 29, Kobe Lee 17, Ethan Opsahl 14, Dominic Mathies 7, Landry Seaman 5, Nick Schmitt 5, Charlie Rucks 2, Joshua Krebs 1.